Welcome to BackProject® Corporation
The ATM® (Active Therapeutic Movement) Concept provides clinicians the practical ability to perform integrated passive and active therapy for musculoskeletal disorders.  This approach aims to normalize movement impairments that are related to the patients' complaints, as detected in the functional examination.  Using this approach, reevaluation is constantly monitored while the technique is performed to ensure a symptom free environment.  Body areas are mobilized until pain is eliminated. Active neuromuscular training is then prescribed.  These techniques are performed in the functional weight bearing position, and are continuously monitored to ensure that they are pain free throughout the intervention.  With the ATM® Concept training, clinicians master these techniques and are able to perform these advanced treatment techniques.  Furthermore, they fully understand the scientific basis of the ATM® Concept.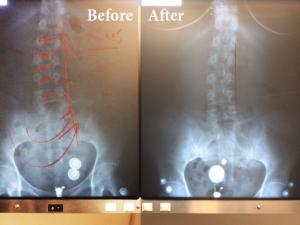 Click here
Seminar Invitation (2-CEU/hrs)
To fully understand all aspects of the ATM® Concept, you are cordially invited to view the "Is core stabilization really effective for back patients?" recorded, 2-CEU, web seminar. Click here for more information and to register.
Pain elimination during the session

50%-100% lasting pain relief and/or increase in pain-free ROM immediately after the session

Suitable for almost all common Back, Neck, Shoulder, Knee, Pelvis, and Hip pain patients
Some clinics, including ATM2 Centers, Inc. are so confident they will achieve the above clinical results that they offer patients an un-conditional 100% satisfaction guarantee
Lasting, consistent, immediate, and predictable increase in range of motion with no end range, risk prone movements.
Possible immediate increase in strength, not due to muscle strengthening which takes significant time and effort to achieve, but rather due to an optimization in muscle activation patterns that occur on the automatic level as is consistently evidenced by use of sEMG devices.
Suitable for everyone, without age limitation, and almost without regard to health condition.
Guaranteed!
Immediate, consistent, and predictable improvement in posture on the automatic level.
No need to "teach" good posture.  With the ATM2™ it happens automatically, due to its simple, yet advanced capability to alter CNS muscle activation patterns on the automatic level.
Normalizes forward head position, rolled shoulders, and pelvis position.
Guaranteed!
Many different physical therapy treatments have been utilized to treat scoliosis including electrical muscle stimulation, bracing, various exercise programs, and manipulation among others.  Unfortunately these have not been found to be very effective treatments for scoliosis.
Clinical evidence has been documented for the efficacy of the ATM2™ when used with patients who have LBP, hip problems, shoulder problems and cervical problems.
The ATM2™ was also found to be effective in helping to reverse the curves in a patient with scoliosis who was actually being treated for a frozen shoulder in a recently published case study.
The results of an ongoing study have been quite promising that the ATM2™ is effective in not only helping to decrease pain and increase range of motion (ROM) but also significantly improve the posture and appearance of the spine in one who has scoliosis.
ATM® Concept Training
Attending the training provided by BackProject is paramount to achieving the described clinical outcomes on a predictable and consistent basis.  
Purchasing an ATM2

®

 from BackProject is not like the purchase of any other piece of equipment.  
It is more like signing up to learn and get certified in a new concept such as McKenzie®, Mulligan®, ART®, Graston®, etc.  
Although the cost is about the same, or even less than certification in equivalent concepts, with the ATM® Concept, you also get a significant piece of equipment included.  
Furthermore, training is not restricted just to one individual, but rather it is available for you and your entire clinic staff.